Pharmacy Technician Practice Tests




 - Final Exam -




This test bank contains 100 full length original questions
50 Questions per attempt - Score Report - 5 Attempts / 60 days

For Full-size payment screen - Click HERE

---
The Final Exam includes 50 questions, which are randomly selected from a question bank reserved only for this test. You'll have up to three attempts in 30 days. Each time, the majority of the questions will be different. The test is presented in the same format as the national certification test (PTCB).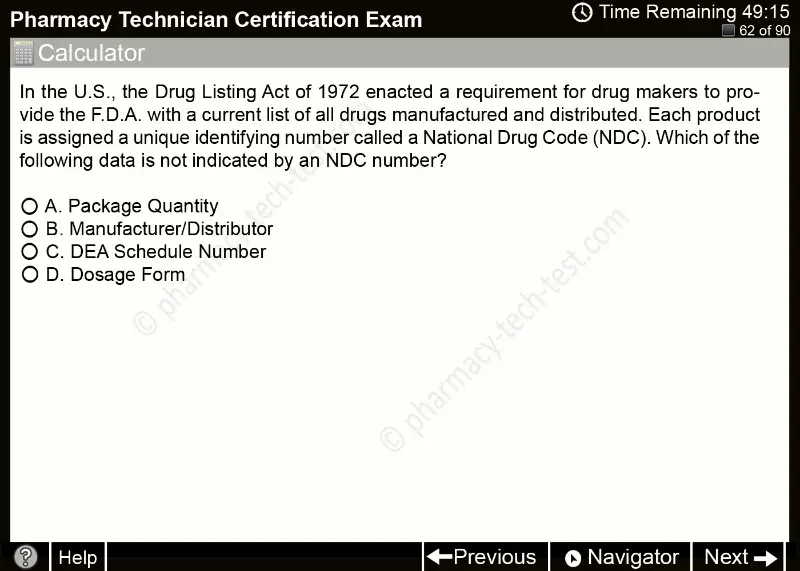 Similar to the real test:

Timed
Scored
Score Report w/answers

Same format as the PTCB
---
Where would you like to go now?
Pharmacy Technician Practice Tests FINAL - Top of Page
---
**These pharmacy tech practice tests are not actual/exact questions you will be asked on the national certification exam. They are all originally written, and based on the subject matter in which the official test is based on. Additionally, they are copyright protected. Please ask permission before posting or using them elsewhere.